Welcome to KnowMore freelance platform where talent knows no borders.
Before making the choice whether to join the KnowMore Platform, you are probably wondering, if that is your best option. We're here to help! This article will walk you through a comparison of new freelance sites. A brief introduction, advantages, and disadvantages of each site will help you to navigate and find the best match for your skill set. The goal is to make it easier for you to find freelance gigs – or make it possible for the gigs to find you.
The scope
By conducting surveys and plenty of research, we concluded that few factors help freelancers when undertaking the decision. We took them into the analysis, like for example fees placed on freelancers or scope of available gigs. Since the article is about new freelance sites, we decided to choose platforms with a certain size and were established after 2010.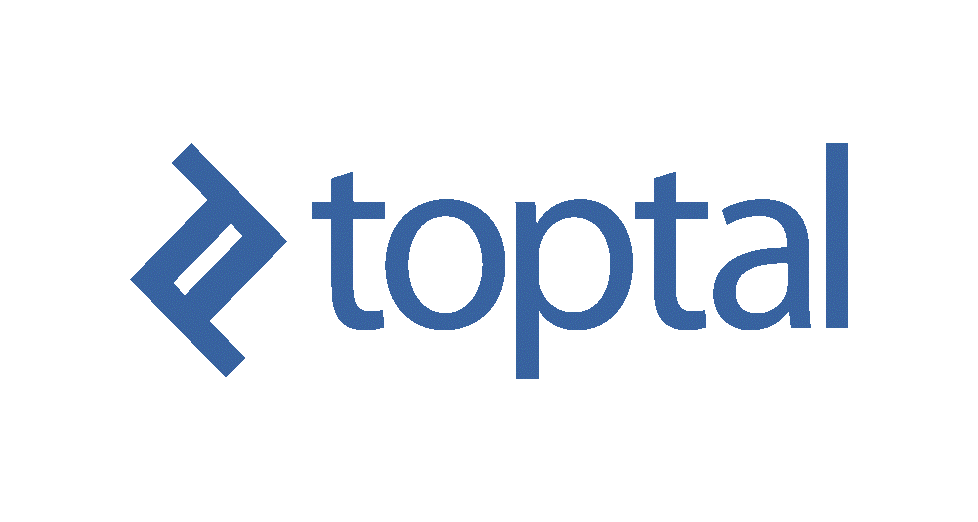 Toptal is a site created in 2010 in the US with the goal of providing freelance remote workers of highest of qualifications. They're proud of passing only 3% of people registering. Accepted freelancers are software engineers, design or finance talent. They primarily serve big companies and enterprises. The company is a completely virtual organization without any offices
How it works: Toptal connects freelancers with employers, based on needs and skills. You provide information about you and your qualifications. When an employer posts a need for someone with your skillset, Toptal connects the two of you.
For who: For professionals looking for long-term cooperation, mostly as a remote member of a team. Developers: software engineers, coders and architects. Designers: visual and interaction designers. Finance experts: financial modelling, startup funding, market sizing.
Pros: Toptal takes care of connecting freelancers with employers, so there is no pitching. Another advantage is no fees on the freelancer the pay is significantly higher compared to other platforms. Depending on the way you want to work (hourly, part-time or full-time) you can set your own pricing for your services.
Cons: When it comes to flaws a lot of freelancers (both those who have failed and those have passed the screening process) highlight that they were not sure about how the admission process is going to be conducted: if it was going good or bad, or that the tasks they were told to do did not match at all the skillset they wanted to provide. Another downside is the rule that protects the employer: if the freelancer doesn't provide requested services on the desired level after two weeks, the freelancer will not get paid for the time.
Working Not Working is an elite-only website established in 2011 that was designed for the best people in the creative industry– a Toptal for creatives. They are very strict in membership allowance. How strict? According to their own words: "The bar for membership is high, like Snoop Dogg high".
How it works: The goal is to offer companies super skilled people in design, animation, illustration etc. Working Not Working states they only pass 10% of applicants. To make it even harder you must get invited by someone, who already has been accepted. And it is not as easy. Unlike Uber, Working Not Working provides everyone a limited number of invitations to send – creating an exclusive invite only club.
For who:

Best representation of creative industry: design, animation, illustration etc.

Pros: Firstly, the earnings are impressive – up to $1500 per day. Secondly, you get a chance to work for big brands, like Google, Disney, The New York Times or even NASA. Pretty cool.

Cons: It is very hard to get in and you can't sign up for it to become a hire – you need to get invited.

Now, let's change the aim completely . Fiverr is an American company founded in 2010. It is quite the opposite of Toptal and Working Not Working, serving small businesses with small projects.
How is it working: The trick is that freelancers don't apply for jobs. Instead they sell their services and those who need them – buy them. Prices for gigs are small from $5 up to $10. Thanks to that freelancers can do many projects, since completing one takes less than 10 minutes.
For who: For freelancers looking for short-term commitment, with an unlimited scope.
Pros: The concept gives freelancers valuable freedom and flexibility. The scope of the gigs is unlimited, very wide and basically up to freelancers' imagination.
Cons: Actually, not everybody is interested in pitching for a new project every 10-15 minutes. Some prefer to perform longer projects – if not weeks or months long, then at least few hours long. Another downside is that the fee on freelancers is, in fact, the highest – 20%. So, when delivering a $5 worth project, the freelancer only earns $4 (and still have to cover the PayPal fee).

Then we have Outsourcely . Created in 2014 with an original concept of providing the employers long-term remote workers and to allow freelancers stable relations with clients.
How it works: This new freelance site acknowledges that many freelancers are looking for stable contracts with employers. Meanwhile, employers are interested in having a go-to remote worker when it is needed, without bearing all the costs and risks of employing someone.
For who: It is a good platform for freelancers who are looking for long-term commitments while remaining free. It is a completely opposite approach than the one presented at Fiverr.
Pros: This is followed by the advantage of quite a wide scope of services that can be offered on Outsourcely. Hence, it can be mobile applications, web development, design and more.
Cons: However, some freelancers may be concerned about the supply of jobs. The volume of offered jobs is relatively low and the number of freelancers is around 300 000. Pitching for projects is quite competitive. Also, not everyone is looking for a long-term freelancing part- or full-time, so it can also be perceived as a disadvantage.

Truelancer is a new freelance site, founded in 2014 and based in India. Since a lot of freelancers operate from India, it comes as no surprise that there is also a freelance platform based in this country that targets global clients.
How it works: The goal of the platform is to provide any kind of services that can be delivered remotely. Some offers are also aiming for full- or part-time cooperation.
For who: Remote freelancers for IT sector.
Pros: It is relatively easy to get in and the scope of projects is quite wide. Basically, any kind of Internet Technologies- related work that can be conducted remotely, from programming, through data entry to writing content.
Cons: It is also quite important to notice that the platform deducts 10% fee on freelancers' earnings. Another disadvantage is that since it is easy to get onboard, the competition for projects is high.
KnowMore

is a new freelance site that was launched in 2016, is based in Denmark with an international team.

How it works: The idea behind KnowMore is to create a platform, where freelancers can focus on what they do best – no pitching for projects or handling annoying clients. Just execution.

For who: PowerPoint presentations experts.

Pros: One of them is the length of the time spent on getting a project. Average application time for a project on KM platform is 40 seconds. No more long time spent on claiming projects! There is also no pitching for projects – KnowMore takes care of steady inflow of projects and you just claim them. Simple as that. Finally, the fact that there is no project management by the freelancer. You can get directly into executing – and if you have any questions, a project manager for our Copenhagen team will help you out. Average admin response time: 2,3 min.

Cons: But of course, the platform is not only advantages. One of the downsides is the fact, that it is not easy to get in. We recommend to people who are interested in getting into the platform to spend some time on our instruction videos. Then, when you are on the platform, you must deliver both on time and excellent quality.
Site

Pros

Cons

Toptal

High earnings

Very strict applying rules

Toptal finds clients for you

You might not get paid for the first 2 weeks if the client is unsatisfied

Working Not Working

High earnings

Must get in through an invitation

Big names to work for

Hard to get in, only 10% does

Fiverr

Small projects

High fee – 20%

You set up your own scope

Hard work on marketing gigs

Outsourcely

No fees

Long-term freelancing cheap part-time or full-time remote workers

Wide scope

Low volume of jobs

Truelancer

Easy to get in

Hard to break through

Wide scope

Fee – 10%

KnowMore

No pitching and short time of claiming a project

Not easy to get in

No project management – you have admins to support you via live chat

You must deliver both on time and in excellent quality
What to expect from the KnowMore Platform
What we offer at KnowMore is not the same as traditional big brands or big companies do. Our offer is flexible, tailored to your needs and especially adjustable to creative people. You have your own freedom to choose what, when and how to do.
What our graphic designers do
You become a part of a global pool of talents, a broad community of freelance PowerPoint designers. You accept the projects you feel comfortable with. You do your best and in return, you are rewarded for your effort on your own terms. We also put stress on helping you to find what is appealing to your abilities.
How the process works
From a designer's point of view, it is important that we offer a sustained inflow of projects. There is an element of predictability as our freelancers always do the same kinds of graphics – or presentations. We believe that people should do what they are best at, nothing else and nothing more.
What are the benefits
You work from the comfort of your home, with flexible working hours and when you want to. You are respected and appreciated for who you are. At KnowMore there are freelance PowerPoint and graphic designers from all over the world. We look at you not as a freelancer but as our partner – we are a team and we sail in the same boat. The tasks on the boat are just divided: we do the marketing and sales and you do the design part. Sounds fair, doesn't it?
What KnowMore expects from freelance PowerPoint and graphic designers
Quality
We invest in understanding our customers' needs and we guarantee to our clients that they will be satisfied. This way they come back for more projects and become our loyal clients. Our relationships are built on high quality, expectations met, mutual trust and long-term loyalty.
Consistency
We constantly help you improve your skills and knowledge. We prepare and share with you videos and written materials. What is also very important is regular honest feedback you receive from us. We find the best projects for each designer. We know our freelancers well in the same way we know our customers and we always find the best match. Consistency builds trust and dedication leads eventually to excellence. Hence, be consistent and dedicated.
Communication
The more our designers achieve, the faster and better they become as they adapt to the expected standards of the work. And this is where our expectations will be in tune – we meet yours and you meet ours. This way our freelancers' talent, knowledge, skills, and efforts will pay off in the long run. Working with us is an investment in your future.